Photo taken under NOAA permit
If you participated in our online sessions during the Coronavirus Covid-19 school shut down, you can download the D-tag worksheet by clicking on the link below:
Classroom Activity Sheets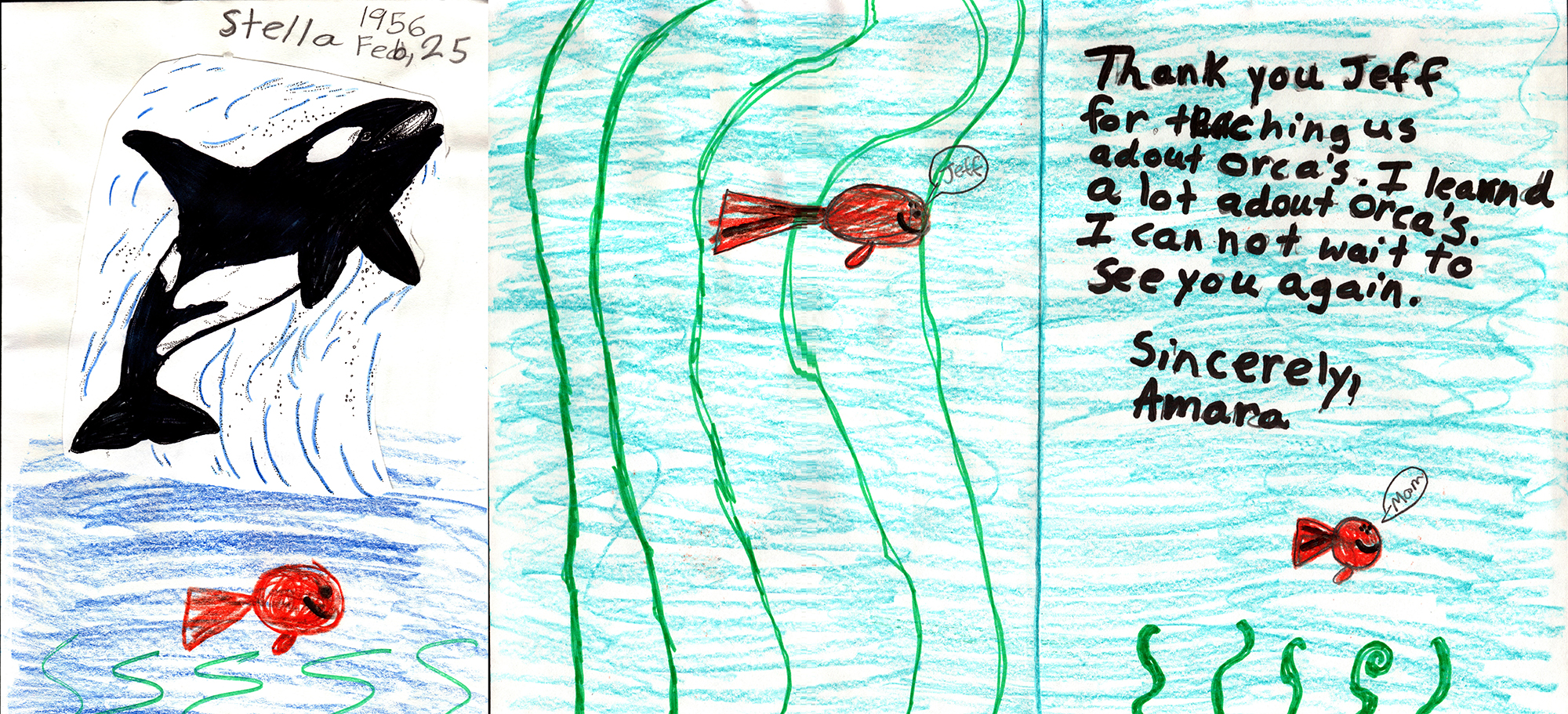 Read more about the studies on our Southern Resident Killer Whales and their Environment.
Linking Killer Whale Survivial and Prey Abundance
Food limitation in the oceans' apex predator?
Species and Stock Identification of Prey
consumed by endangered Southern Resident Killer Whales in their summer range- 2010 Hanson et al.
Prey selection and food sharing by fish-eating 'resident' killer whales
(Orcinus orca) in British-Columbia-2005 Ford and Ellis
TOXINS: Persistent organic pollutants in chinook salmon
(Oncorhynchus tshawytschea): implications for resident killer whales of British Columbia and adjacent waters- 2009 Cullen et al.
Vessel Traffic Disrupts the foraging behavior
of Southern Resident Killer Whales- 2009 Lusseau/Bain
Effects of vessels on whale behavior
on individual Southern Resident Killer Whales- 2006 Lusseau/Bain
Sound Exposure and SKRW
Sound Exposure and Southern Resident Killer Whales- 2008 Holt
These comprehensive documents outline the respective recovery programs and the issues involving the Southern Resident Killer Whales
Endangered Species Recovery Plan
Endangered Species Recovery Plan- United States
Species At Risk
Species at Risk Recovery Program- Canada
Southern Resident Killer Whale Recovery Overview
SRKW endangered species bulletin Summer 2009
Questions about our Program?