Thank you for joining us!
First of all, thank you for participating in one of our Killer Whale Tales on-line activities! Feel free to click on the individual links below to grab not only your orca cards, but some sound files that were featured in the game.  These prizes are available only for a short time, so download them as soon as possible.
If you want to do more Southern Resident Killer Whale activities, check out our Resources page by clicking on the tab above.  There you will find word puzzles, games and all sorts of activities to do at home.
We are also offering hour long classes during the week through 2021.  So if you want to get your orca scientist groove on go to the Eventbrite website and search for Killer whale Tales to find links to all of our classes. We limit classes to 25 students, so do check it out before classes fill up.
If you enjoyed working with us, please know that all of our programs, both on-line and our school visits, are delivered at no cost to the participants.  In a typical school year, that means we are working with over 10k children in well over 100 classrooms; bringing the field of killer whale research, using our unique blend of science and storytelling straight to their classes with no fee charged.  If you would like to help us, help children, help the whales you can make a tax donation by clicking the link at the top of the page!
Again, thanks for playing and we hope to see you on-line or in your classroom (you can download a registration form to give to your teacher) in the near future!
Thank you,
Jeff Hogan
Executive Director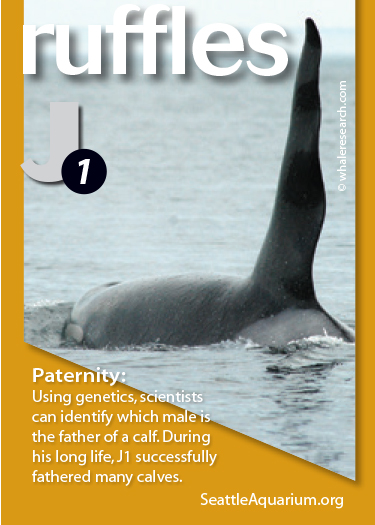 Fort Flagler
Orcas visible throughout the year, often between September-February
Saltwater
Orcas visible throughout the year, often between September-February
Dash Point
Orcas visible throughout the year, often between September-February
Fort Casey
Orcas visible throughout the year, often between September-February
Deception Pass
Orcas visible throughout the year, often between May-September
Fort Worden
Orcas visible throughout the year, often between September-February
Lime Kiln Point
Orcas visible throughout the year, often between May-September
Burrows Island
Orcas visible throughout the year, often between May-September
Turn Island
Orcas visible throughout the year, often between May-September
South Whidbey
Orcas visible throughout the year, often between September-February
Blake Island
Orcas visible throughout the year, often between September-February